oh baby don't you wanna come into my world !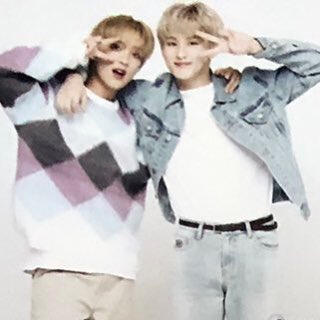 <3 ! music, marvel, reading, jungkook & haechan, kaz brekker, markhyuck, six of crows, teen wolf, sherlock
---
</3 ! disrespectful ppl, lgbtphobia, fanwars, spiders, enbyphobia, unfriendly ppl

PLEASE TW!! deep sea waters
I cry a lot about my ults, I normally tweet in spanish but sometimes also in english and catalan, I talk abt my life, I'm a bg stan, I use affectionate nicknames, i help with stream, my priority is exo, I always try to interact
u fit de basic dfi criteria, u support woojin, anti of any of the groups I stan, u r not going to interact, if you don't think that exo is 9, we don't have any group in common, u r an only rt acc, u validate pansexuality, you don't respect pronouns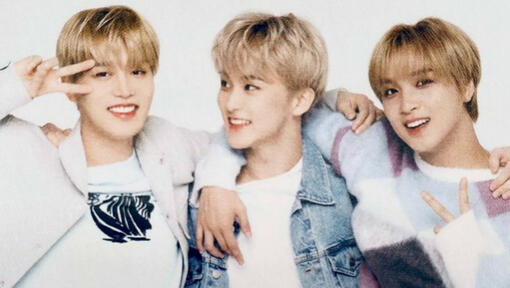 ## MY FR!ENDS !?!
blanca, nana, lu, val, vero, julia, ian, abril, val, paula, mia, xen, lau, yusi, maria, adry, lune, valu, nemo, nini, venti, lade, andrea, val, ani, bella, mars, nerea, lucie, barb, tere, arooa, katt, alain, siena, em, elena, eneritz, nunu, maría
Now Playing . . . Going Crazy by EXO 이성이 알려 준 선택은 하나뿐 흔들리는 건 이 심장 Call me crazy 아직 널 원해 Up and down like a rollercoaster 아직도 난 정신을 차리지 못한 걸까 소용돌이치는 까마득한 늪에 빠져 허우적 세 번 네 번 또 반복되겠지 I hate you Woo 내가 미쳐 내게 너란 짙은 흉터만 남아 지울 수도 없게 만들어 내가 미쳐 Going crazy
2&only jeon jungkook lee donghyuck mofm mark lee boo seungkwan eric nam mains kang younghyun bang yedam
semi mains park jihoon liang sen park junhee ults exo ot9 cai xukun kawanishi takumi song minjae
specials xiao dejun ten lee liu yangyang
STAN LIST exo, seventeen, nct, wayv, the boyz, treasure, wanna one, super m, a.c.e mcnd, bts, nine percent, day6, ateez, cravity, to1, onf, txt, stray kids, blitzers, got7, ikon, pentagon, ixform, golden child, dongkiz, mirae, nu'est, enhypen, oneus, black6ix, e'last, drippin, nex7, jo1, epex, shinee
SOLOISTS eric nam, park jihoon, kang daniel, cai xukun, gdragon, woodz, luhan, lim jimin, ha sungwoon, viini, taemin, jeffrey, justin, ong seungwu, kim samuel, j.zen, evan lin, alexa
  survivals picks !  
idol producer
★

cai xukun !!
zhou yanchen
dong youlin
(jeffrey)
zhu xingjie
huang justin
li quanzhe
lin yanjun
qcyn3
★

liang sen !!
yu jingtian
(tony)
she xiaohui
(ikelili)
wang haoxuan

(wd)
tang jiuzhou

(jojo)
luo yizhou
road to kingdom
★
the boyz
pentagon
onf
produce 101 s2
★

park jihoon !!
noh taehyun
kim jonghyun
ong seongwoo
jung sewoon
woo jinyoung
kwon hyunbin
i-land
★

kim daniel !!
★
K
yang jungwon
byun euijoo

(ej)
jay park
wang yixiang

(nicholas)
page under construction...
  more biases !  
| group | bias | group | bias |
| --- | --- | --- | --- |
| exo | all members | seventeen | seungkwan, vernon |
| nct | haechan, mark | wayv | ten, yangyang, xiaojun |
| the boyz | all members | treasure | yedam |
| wanna one | jihoon, sungwoon, daniel | super m | mark, kai, baekhyun, ten |
| a.c.e | junhee | nine percent | xukun |
| day6 | younghyun | ateez | wooyoung |
| cravity | woobin | to1 | jeyou |
| bts | jungkook | mcnd | minjae |
| onf | changyoon | txt | taehyun |
| stray kids | hyunjin, minho, chris | blitzers | jinhwa |
| got7 | jinyoun, jackson | ikon | bobby |
| pentagon | jinho, kino, hui | golden child | joochan |
| dongkiz | kyungyoon | mirae | lien, khael |
| nu'est | jonghyun | enhypen | jungwon, heeseung, niki |
| oneus | leedo | black6ix | ziki |
| e'last | romin, wonhyuk | drippin | hyeop |
| nex7 | quanzhe, justin | jo1 | takumi |
| epex | amin | shinee | kibum |